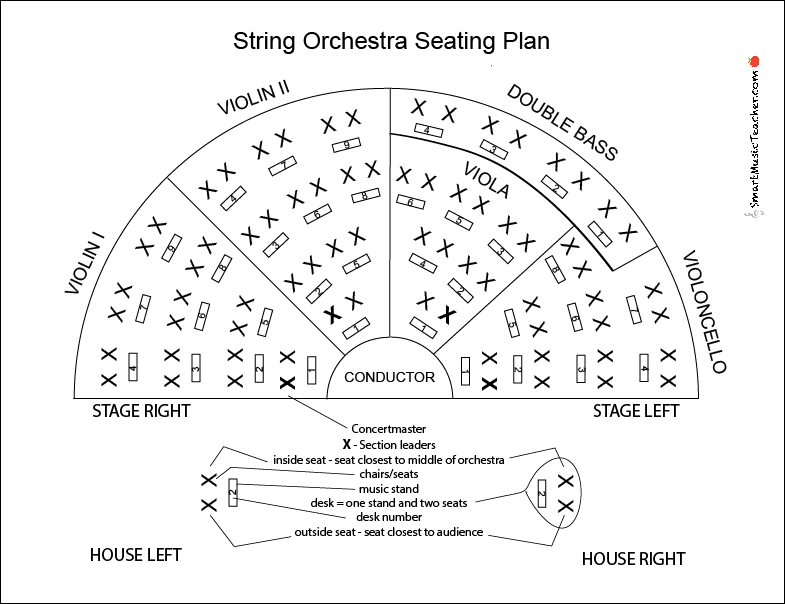 The set-up of a string orchestra can be a bit bewildering to beginners. One of the first things I do in September is use this handout with my beginning students to illustrate how a string orchestra is seated.  Through this lesson, they quickly become experts at setting up for the classroom or for rehearsals.
This free download includes a handout, a worksheet, and two versions of the test.  Students will learn where the sections are, the difference between the inside seat and outside seat, how to count desks no matter the size of the space, and where the section leaders and concertmaster sit.
This lesson is a great segue into the classroom routine at the beginning of the year.  Through this lesson, my students learn how I expect them to set up at the beginning of every class.  They know where I want them to put extra chairs and stands.  As well, the last class of the day also knows that on rehearsal days they need to set up enough chairs for after-school orchestra.
To continue reading, Login or Register Below to gain access to Premium SmartMusicTeacher content, FREE downloadable teaching materials, and blog updates!