Did you know you can earn a commission selling SmartMusicTeacher materials? If you plan to have your private students benefit from SMT materials, become an affiliate and earn 10% of everything your students buy, and $1 on all Smart Music Theory units.  It's a win-win-win situation!
You can also earn commissions by sharing your affiliate links with your friends and colleagues, and even on your website.
Here's how SMT Affiliate benefits works:
Sign up for an account at SendOwl.
Be sure to include your PayPal email, as payment is made via PayPal.  If you don't have a PayPal account, you will be prompted to create one the first time you are paid.
SendOwl will generate your own personalized links which you will use to share with others.
Next:
Use the personalized link to the STUDENT DOWNLOAD page to send students to purchase their materials on a special, easy-to-use download page listing all the SMT publications available for students.
Use the personalized links to the HOME or SHOP pages to refer your fellow musician friends and colleagues to the SMT website and earn a commission from their purchases as well.
After a user visits the site by using one of your personalized links, SendOwl identifies them by setting cookie.  Any purchases made by that user within one year will earn you 10%.
Visit the account sign-up page now to become an affiliate today!
Other Conditions: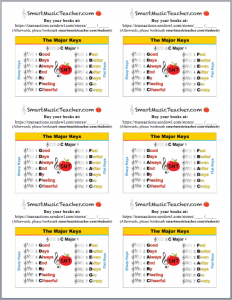 Any earnings will be on hold for two weeks after a purchase is made, after which it will be available for payout.
 Payouts will be made the first week of October, December, February, April, and June.
SMT Affiliate Mini-Postcards
Finally, remember to download these SMT Affiliate Mini-Postcards to use as an easy way to share your link.  Fill in the PDF with your own personalized link code before you print them and give them to your students!
Please note:  This benefit is not meant for teachers of schools who would normally provide materials without charging. Teachers of schools should purchase school licensed copies of all publications that allows them to make copies for their students.