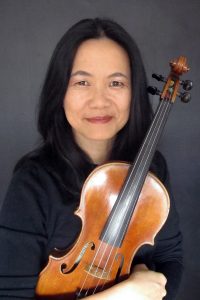 Hi, my name is Grace and I have been teaching at the high school level, and privately, for over 20 years.
I call this blog, and my YouTube channel, Smart Music Teacher because I love coming up with creative solutions to the daily challenge of teaching music.  Once in a while, I create something brilliant while I am teaching, and that makes me feel really smart! I'm sure you all have had moments like that too; the ones that make you feel like you are awesome!
Teaching music can be challenging, as there are many concepts that students find hard to grasp, particularly when it comes to music theory.  These are the daily challenges that I love to try to come up with creative solutions for.
Teaching strings also has its own challenges.  We are always struggling with so many elements of technique and intonation, and just plain coordination, before a student can even make a decent sound.  I am so excited to be able to share with you many ways I have found to make strings much simpler to teach.
I created this blog to share ideas to help make teaching and learning music easy for you.  I also want everyone to have more great moments of feeling like a really Smart Music Teacher!  Not only that, I want to share my ideas so that together, we can elevate the level of music learning.  I want more students to reach a higher level of success, so that when they leave us they will have achieved a skill level where they will be more likely to continue performing and perpetuating the love of making music.
Whether you are a new or seasoned music teacher or student, I hope you enjoy my ideas!
Biography
Grace Law has been teaching violin, fiddle, and string orchestra for over 20 years and is the founder and author of the blog smartmusicteacher.com. After obtaining her Bachelor of Music and Bachelor of Education at the University of Toronto, Grace spent several years in Prince Edward Island immersed in Atlantic, Acadian, Scottish, Irish, and Cape Breton music.  While there, she ran a successful private teaching practice and performed in local traditional groups. Today, she has returned to her classical roots as the assistant concertmaster of the Toronto Community Orchestra, and passes on her love for both classical and Celtic traditions to the students in her Toronto high school string programme.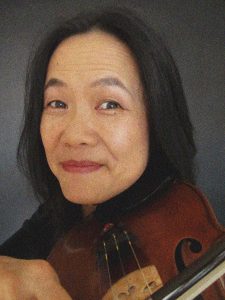 Grace's teaching methods are inspired by the ideas of pedagogue, Paul Rolland, her own teacher Joan Barrett, and the challenges that her students present to her everyday. Grace is passionate about simplifying string techniques so that they are easy to implement for everyone from private teachers, to teachers of string orchestra and even to teachers who are non-string players. It is her goal to develop an accessible string pedagogy that brings more continuity to the teaching of beginner to intermediate string education outside of the Suzuki Method.
Grace's many Smart String Teacher publications include Smart Scales for Strings, Smart Fingering Charts for Strings, and Smart Bowing Exercises for Strings.  Future projects include a book with 'magic tips' on how to practice more effectively, Smart Music Theory with worksheets appropriate for older music students, and string teacher training workshops.  Grace is also designer of innovative and unique violin accessories at virtuosoviolin.ca.